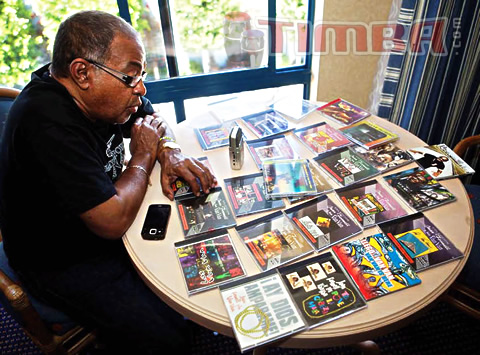 Notes inspired by our moving spirit at Cuba in Toronto, Sophie Giraud… about of course …
… the show of the year, coming up this Saturday at the Phoenix Theatre, "Pupy y Los que Son, Son".  With stars Tania Pantoja, and Mayito Rivera, household words around the world among Cuban music afficionados.
MAIN PRE SHOW – AFRO LATINO DANCE COMPANY
Who you gonna call if you want a full costume, full-tilt, Cuban theme professional dance show?
Afro-Latino Dance Company is the BEST answer in this city at this time, in terms of years experience, talent breadth, and attention to detail in costume and gesture…
Thanks to Albena and company, we don't have to watch rigid LA style dancing before our Cuban talent extravaganzas any more ;-).   Instead, a display of color in motion and rhythm worthy of the reputation of Cuba.
Albena and company have prepared a truly special show that will knock our socks off.  They are on their way to the Quebec Danse Encore festival; here's our chance to see what delights they've cooked up right here.
Dancing will be Albena de Assis, Miranda Liverpool, Cesar Salazar and the school's newest dancer/performer teacher the excellent Yunier Zunzunegui.
As you can see from the website, an excellent slate of dance lessons is offered at Afro Latino, specializing in Cuban casino style salsa, Afro-Cuban, and authentic rumba.   This is the school that has produced the largest number of our happy cuban-style dancers, and they speak glowingly of their experience.
PRE-SHOW: MELISSA NOVENTA
Also performing as a special tribute and honour to Billy Bryans and Andy Joseph will be Melissa Noventa with live drummers doing an Orisha dance …we will not give away which Orisha… just that  it will be some surprises !
Plus… Possible Brazilian talent, stay tuned…
OTHER NEWS OF THE SHOW:
Our MC will be Myrna Kahan
It will be Tania Pantoja's Birthday week-end (Specific birthday is Friday May 18.. )
Thursday 6pm  and Friday 6.30pm  there will be Radio interviews with PUPY / Mayito Rivera / Tania  Pantoja / Juan Carlos Bulnes… and members of Casineros Unidos team in Spanish on VOCES LATINAS … It's 1610 on the AM dial.  Or just come back to this page and click on this link below:
For the Thursday 6pm  and Friday 6.30pm Radio interviews, CLICK HERE at those times.