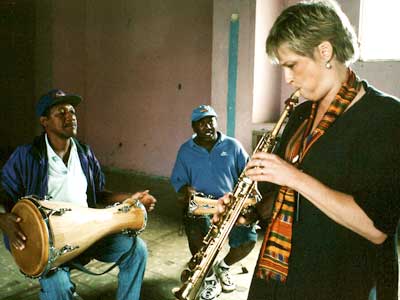 Jane Bunnett (wikipedia article) once again uses her influence as a neighbour… to open the doors of Hughs Room for locally based Cuban musicians… as she returns to her roots in Cuban Music to present a brand new project "Cuban Rumba Roots Meets Jazz"
This project features new Rumba drum and dance group " Iya Ire" with Jane's Spirits of Havana group featuring special guest Hilario Duran.
This project recreates the buzz of Jane's ground breaking award winning 1st Cuban recording "Spirits of Havana"  from the early 90?s Roots Rumba with allstar Jazz soloists!!!!
$22.50/$25 Tickets & reservations.