We quoted Daisuke Hinata, Japanese director of Cubamania DVD: "The difference between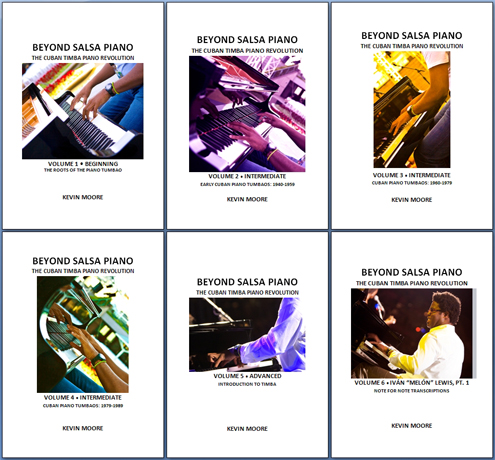 Cuban salsa, and other salsa, is that… the Cubans make it more musical!".
Well yes but… many people who come to this site probably have a gut feel like that… it doesn't win many arguments.  Exactly what is the difference?
Kevin Moore's web site timba.com contains his analysis from a musican's point of view, and it has long been the standard place to go and find out exactly what is all that "extra stuff" going on in Cuban timba.
Now he's come out with a book, focused on piano, as the first volume of a series on Cuban musicianship, and how it not only underlies other derivative "salsa" styles, but also most forms of popular music today.  Already, critical raves are heaping up.  You probably need a copy to browse, even if you don't play the piano ;-), here's the Amazon.com link.